Who doesn't know Benedict Cumberbatch and the TV series Sherlock Holmes? Thanks to his charming and great acting, Cumberbatch has made his Sherlock Holmes impressive and unforgettable. In fact, he has managed to make his Holmes somehow legendary and iconic with a sarcastic attitude and bright thinking – after all, that's what you expect from a Sherlock Holmes, aren't you?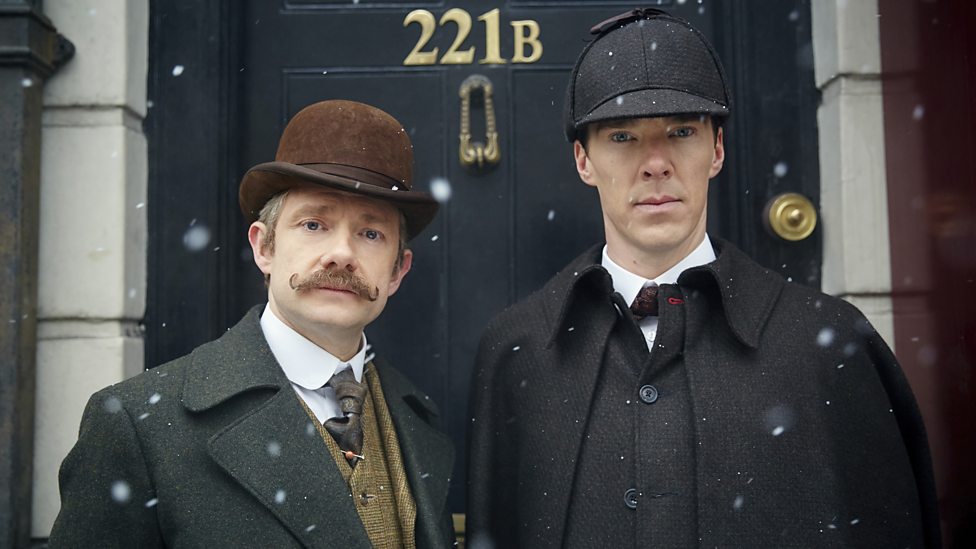 However, the TV series may not be as regular as before because the fourth season hasn't been released up until now, and there has been a two years delay in the production. And as if it weren't such a good clue, the fourth season may not be as cheerful or charming as the previous seasons. With the promotional poster has been released, there seems to be darkness and gloom mood in it. Both of the characters, Martin Freeman (Dr. Watson) and Cumberbatch (Holmes) are pictured with them looking at the opposite ways. No smiles. No joy. Simply a darkness mood.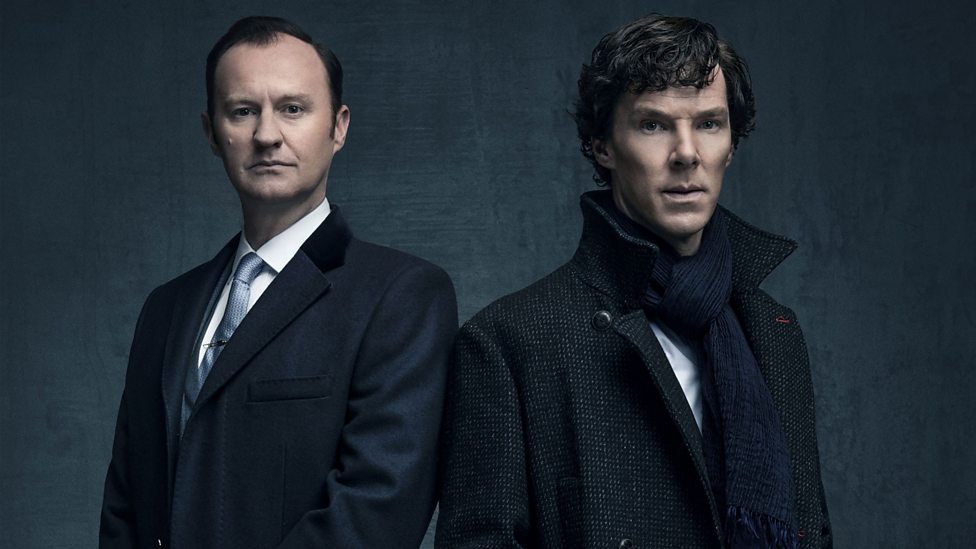 Can we conclude that they are arguing? Or they have an unresolved issue between them? Maybe not more than the usual argument but it seems that they are going to deal with bigger problems and problem in the fourth season. Up until now, the stories remain a mystery although some of the titles have been known. Expect titles like Sherrinford, Smith, and Thatcher to be the main titles in the upcoming series. Toby Jones will be playing as Culverton Smith, one of the most dangerous enemies of Holmes.
In the previous series, Watson and his wife, Mary (Amanda Abbington) started their new life together and they will be parents in the new series. What will their life be in the new fourth season? Will they manage to deal with their family life while Watson is still being involved in some of the cases from Holmes? I guess we have to wait and see because that's the only thing we can do.
It is unfortunate that the fourth season is still underway, and it is unclear when the series is going to release. Based on the classic stories of Sherlock Holmes by Arthur Conan Doyle, the modern representative is remarkable with adaptation to the contemporary setting without compromising the sharp mind of Holmes' wits. The series started off in 2010 with unique arrangement. Each season isn't more than only three episodes, making it one of the shortest series available on TV and yet most popular and liked. From 2010 up to now, there have only three seasons with ten episodes aired in total. And to make your gloomy days even worse, Paula Kerger, the PBS president, claimed that the fourth season wouldn't be available soon enough.
It is not because both of the actors are busy with other projects. Martin Freeman has been busy with his role as Bilbo Baggins in the Hobbit, as well as his role in Captain America: Civil War. Benedict Cumberbatch has been busy with his Alan Turing role in the Imitation Game, Dr. Strange in another Marvel universe, or Khan in Star Trek Into Darkness. Hopefully, Holmes will air again in 2017 – and hopefully soon enough.